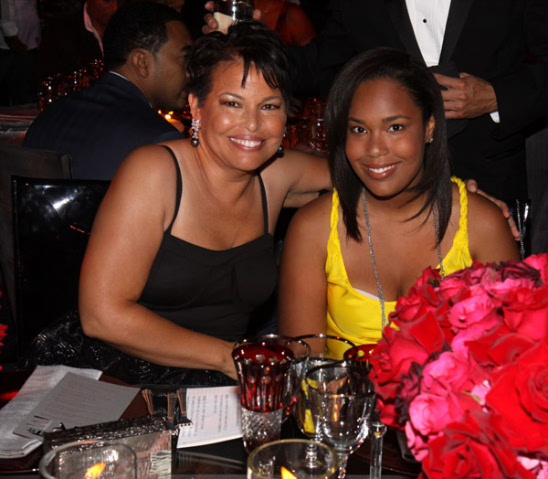 BET CEO Debra Lee has come under fire for allowing rapper Lil Wayne to perform onstage with his daughter at the 2009 BET Awards. Like many of you, Dr. Janet Taylor, a Clinical Psychiatrist, was a bit appalled that television network BET would allow  "preteens" to shake "their groove thang" to a rather "offensive" song called "Every Girl in the World"
Now, I enjoy rap, with the exception of rappers who use lyrics to degrade, defame, or threaten others. In my opinion, the music is not productive and I frequently will simply turn it off. On the show, when rapper Drake appeared sitting down to rest his torn Achilles, I was like, OK … pretty tame. I don't have a problem with Lil' Wayne; he is creative and his writing is brilliant at times. However, his song "Every Girl" is offensive and disturbing. Here are the shocking lyrics— read them with caution. Perhaps, they are what our kids are used to. I have teenagers, girls no less, who have heard the song and like it. My problem was with the preteens who were proudly onstage, shaking their groove thang to this misogynistic, disrespectful song. It was ridiculous. Debra Lee, the CEO of BET, also the mother of two children, should be asking herself who approved this and how these young girls were allowed to be a part of this "act."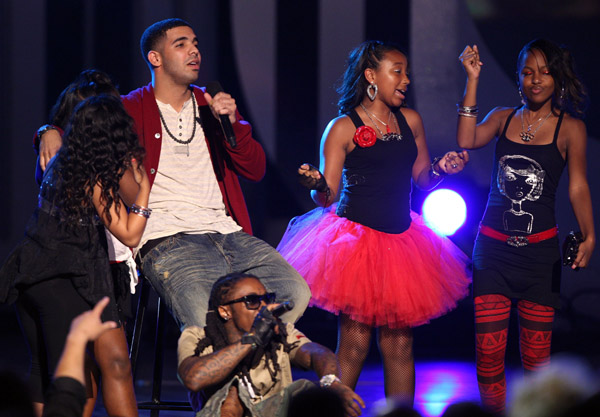 It is time for perspective here. In the minutes that were wasted onstage during this song, almost four women were forcibly raped in the United States. The age group of 13-17, to which these young "dancers" belong, has the highest number of victims of forcible rape at 32%. Women who are sexually or physically abused just once in their lifetimes are more likely to experience a poor range of physical and mental health outcomes.
Click Here to watch and see pictures of Lil Wayne's daughter along with a few of her friends at the 2009 BET Awards show
Why are we as women and mothers passively allowing our young girls to be utilized as sexual entertainment? We need to wake up and understand the importance of what we expose our children and teens to. Surely, you would not pop in porn for movie night with your family, so how can one justify the bright idea of preteens rocking out to hardcore rap under the watchful eyes of the adults in the audience?
The negative portrayal of young women and girls can lead to unequal power in relationships, influence sexual behavior, contribute to violence against women, and challenge what are acceptable norms and behavior within gender. I am not making an indictment against rap; my issue is with the producers who allowed this debacle to happen.