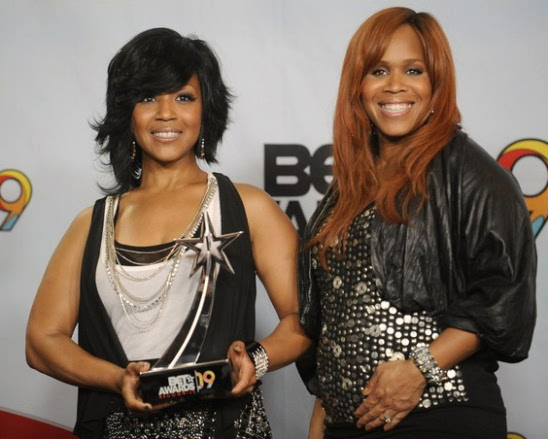 Singers Erica Campbell(L) and Tina Campbell(R) of gospel group Mary Mary attended the 2009 BET Awards on June 28, 2009 in Los Angeles, California.
In all, Tina and her husband, drummer Teddy Campbell, are parents to girls Laiah,5, Meela,1, and Cierra,15.
Tina and her husband are due to have their first son later this year.