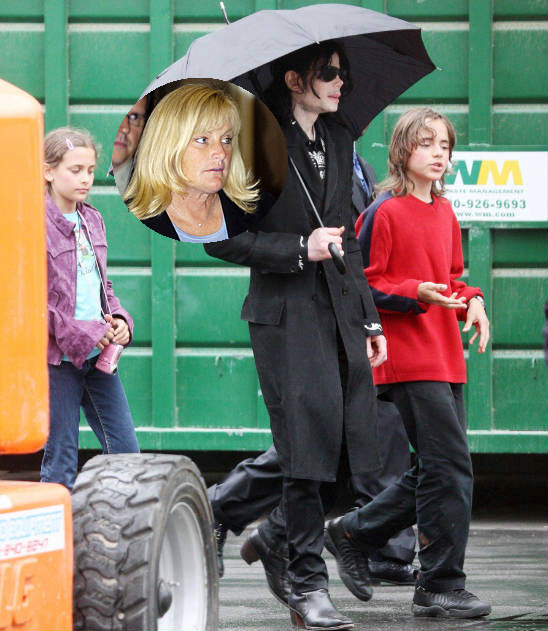 According to reports, Debbie Rowe, the mother of two of Michael Jackson's kids, has the right of way to get custody of her kids.
It has been widely reported Debbie Rowe gave up her parental rights to Paris and Michael Jr. That is not true.
During the custody fight that Rowe had with Jackson in 2005, she attempted to give up her parental rights, saying Michael was the greatest father ever. Retired Judge Stephen Lachs, who presided over the hearing, initially ruled her rights were terminated … but then Lachs reversed his decision.
Here's what happened. We spoke with Lance Spiegel, the lawyer who repped Jackson at the time. Spiegel says under the law, the Department of Children and Family Services must conduct a parental fitness investigation before parental rights are terminated and that didn't happen with Rowe.
So Rowe has never given up any of her parental rights. As a result, under California law, Rowe is now presumed to be the person who will get custody. The only way Rowe can be denied custody is if a court determines it would be "detrimental to the children."
As for whether Rowe will ask for custody …. our sources say you can bet on it. We're told if Rowe gets custody she will get "a huge amount of child support from Jackson's estate."