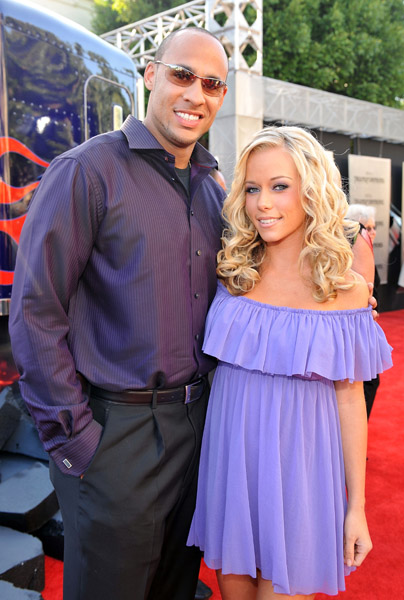 Reality star Kendra Wikinson, who is in her fourteenth week of pregnancy, is not planning on wearing any maternity clothes.
"Maternity clothes are not for me!" the pregnant star told Usmagazine on Monday.
"I'll just buy bigger things!" she added.
Wilkinson and her fiance Hank Baskett (the couple will marry this Saturday) are hoping for a son.
"I want a boy!" she told Us. "But if it's a girl, that's fine too."
Kendra has already been calling her unborn child a "he" because "I don't want to say 'it,'" she joked.
Kendra and Hank will find out the sex of their baby in a couple of weeks  and boy are they excited!
"We are so excited for all this. We couldn't ask for anything better to happen in our lives. It's time for this to happen," Wilkinson said. "Everybody is like, 'Are you rushing things?' I'm like, 'This is what we want! This is our life.' If we weren't moving too fast then we would be moving way too slow. This is us."