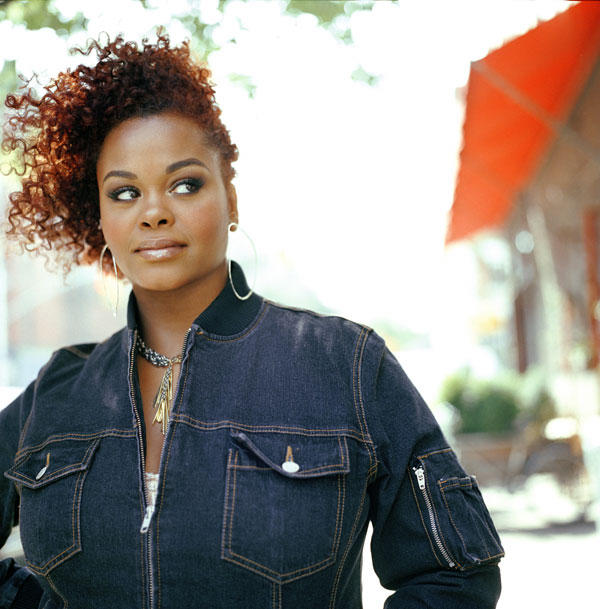 Essence recently sat down with new mom Jill Scott to talk about motherhood and her failed relationship with her ex-fiance Jon. Read below as Jill talks about her experiences as a new mom to 2-month-old Jett Hamilton and why she is no longer with her son's father.
Jill on naming her son Jett:  I named him after a black gemstone that my makeup artist in Africa had; it was simply called Jet, and I fell in love with it and the name because I thought my beautiful baby is a gem. I truly loved being pregnant and feeling what was going on inside my body and watching it change. It's difficult to recoup but still amazing nonetheless. I would have another one.
On her "labor pains":  I was in labor for 36 hours. After that experience, anytime I have reservations and think I can't do anything I remind myself that I survived the birth of my child (Laughs). Although I didn't scream my baby into this world, the pain continued after he was born for at least three weeks. During labor I felt like I needed to put the fire out. Everybody kept telling me the pain wasn't going to last forever but after 20 hours of it I left the building. I felt like I was on the ceiling looking down at myself like, Dag, girl, you still in labor? I know my experience isn't everyone's but I believe people need to be realistic when sharing their stories about their pregnancies and birth. When he arrived I held him in my arms for about an hour and then went to sleep because I was simply exhausted.
On her raising her son in a single parent home:  Yes, he was there and for a couple of days afterwards while I stayed in hospital, but John and I are no longer together. When you have a baby you're dealing with a lot of emotions and I don't know how much of it had to do with us breaking up, but it happens. We definitely love our son and we are co-parenting and working on being friends. It is what it is. I have a lot of support, so I want for nothing as far as that's concerned. I know some might criticize me or the fact that my son is being raised in a single-parent home, but I wasn't raised in a two-parent home and I had a good relationship with my dad. I have hopes for him and I'm sure his father will do his part as well.
On the biggest lesson that she has learned as a mother:  My heart and prayers go out to all single moms because it's tough, and I can't imagine any teenager dealing with a baby and all those hormones raging. I can afford to have this child at 37 because I have a support system and I can talk to my girls, Mo'Nique and Erykah [Badu], but I don't understand how any mother does it alone. I don't believe I suffered from postpartum because I didn't feel depressed, but it was jarring and I can understand now how some mothers lose it. What he's taught me is that I thought I was grown and patient but I was neither until now. Even when I hold him and dance with him to his favorite song, Marvin Gaye's "Come Live With Me," and he holds me tighter and then relaxes, I realize that I never knew unconditional love like this before, and I'm looking forward to watching and helping him grow.