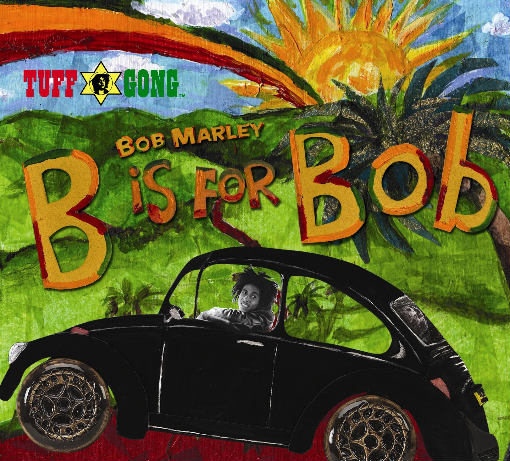 Marley's eldest son, four-time Grammy winner Ziggy Marley, executive produced this new album, which bridges the gap between the timeless Bob Marley and a new generation of kids. Eight of Bob Marley's songs have been transformed while four of Marley's other masterpieces remain untouched. In stores NOW, this is the perfect summer album for the entire family to enjoy!
The album also includes fun extras — The CD unlocks bonus online digital content including coloring book pages and a sing-a-long music video plus for Mom there's a FREE one-year subscription to Parents magazine inside.
Click Here to listen to samples of the songs!
BCK will be giving away B is For Bob to  five winners
**Entry Rules**
– Leave a comment(with a valid email address) saying why you need to have "B is For Bob" . Please keep your answers short!
-Your e-mail address will not be published
-5 winners will be  chosen.
 -Entries open to USA residents only.
-Chosen winners will have two days to reply via  email to BCK.  Unclaimed prizes will be forwarded to newly chosen winners 
 -Must be at least 18 years old to enter(so if you're younger, then have a responsible adult consent)
 -One entry per person, entries accepted through June,29th, 2009 ending at exactly 11:59 midnight CDT .
*******Please be patient! Your comments will post! Do not post more than once!****
Winners have already been chosen for Ziggy Marley's cd("Family Time")