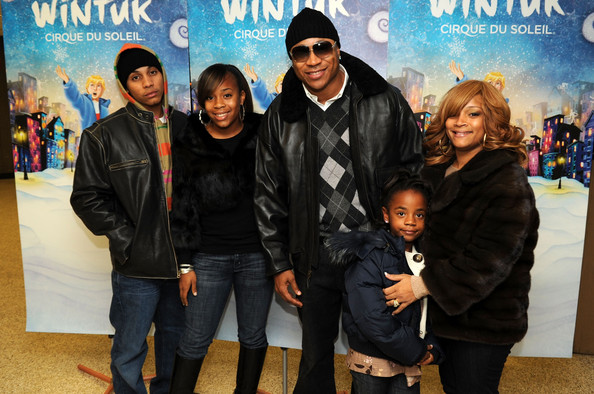 According to rapper LL Cool J's wife Simone Smith, LL gets excited about father's day just as many dads do.
"Oh yes, he gets very excited. It's a nice family day," says Simone.
So how does the big guy like to spend the eventful day?
"First the kids," he has four, "cook daddy breakfast in bed," says Simone. "Then we go to church. He doesn't like to go out to dinner on Father's Day. My husband prefers me to cook, so we have a big family dinner at home. Last year I grilled."
As for gifts, LL gets a slew of them from his kids but Simone always gives him the biggest gift of all. "My husband is hard to buy for, what do you get for him?" This year – shhh – she says she's "eyeing two David Yurman necklaces." But she won't spoil him. "He'll get one," she says.
Shhhhh…. It's a secret.
Click Here to see more pictures of the Smith family.