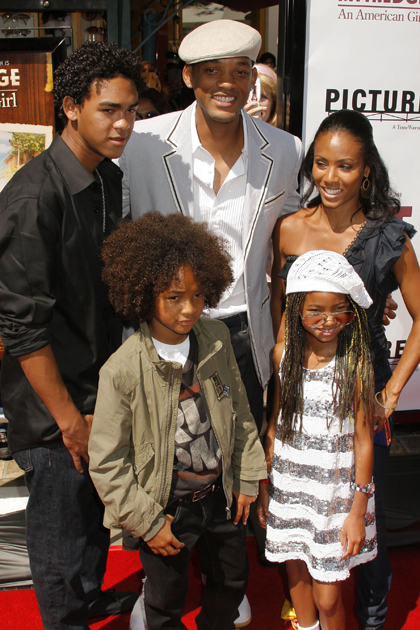 Actress Jada Pinkett Smith has been working long hours to prepare for her role as nurse "Christina Hawthorne" on TNT's medical drama HawThorne. Before taking on the demanding role of leading lady for TNT's new medical drama, Jada had to have a sit down with her husband, actor Will Smith, and their three kids Jaden, Willow, and Trey.
"I sat down with my kids and my husband and I really asked their permission. I said listen, there's this show I'd love to do and there'llbe three months that you may not see mommy a lot. They were looking at me like, 'Really? What does that mean?' I was like, I may not be home when you wake up and I might not see you when you go to sleep at night, but you'll have me during the weekends and there might be a day during the week where you'll have me once again. So they're thinking about it and they're like, 'Alright, I think we can live with that for three months.' Will's like, 'I don't know if I can live with that for three months,'" she said.
Will Smith has finally accepted his wife's demanding schedule and now everything is working out "really well".
"It's worked out really well," she admitted. "But I communicate with them and let them know what's happening so they understand what's going on. I find in our household that if we get into communication and get into agreement, we're good."
Meanwhile, in the coming months, Jada and her family will be heading to Beijing.
"We're actually going to Beijing. Will and I are producing our son's movie, Kung FuKid, which he's starring with Jackie Chan…We'll be in Beijing for 2 1/2 months…We're really excited about that. So, the Smith clan will be in China this summer," said the busy mom.
HawThorne Premieres tomorrow(June 16th) on TNT.