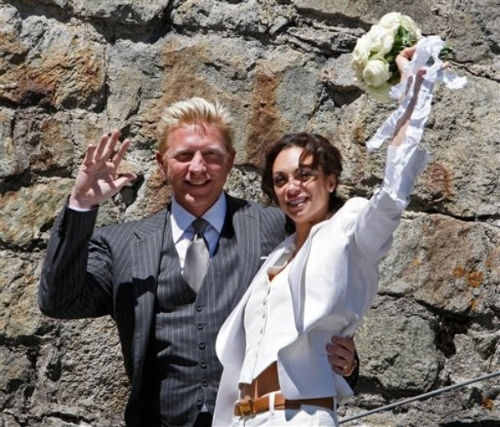 German Tennis player Boris Becker, left, and his new bride Sharlely 'Lilly' Kerssenberg are pictured after their marriage ceremony in Switzerland on June 12 2009(today). Boris' kids Noah,15, and Elias,8, were present for their father's wedding. There is no word as to whether or not his daughter Anna, with Angela Ermakova, was present. Among guests who attended were actors Boris and Nicole Kodjoe.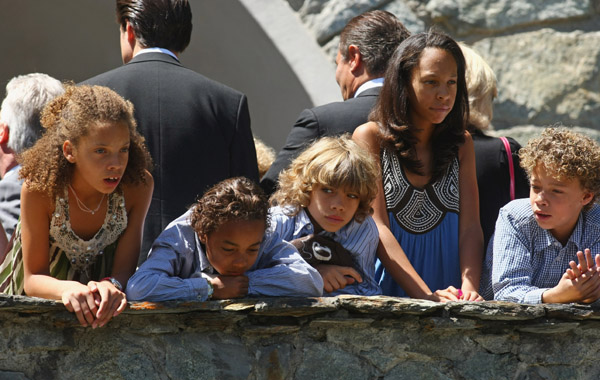 Elias the younger son of German tennis legend Boris Becker, third left,  is pictured with some family members and friends.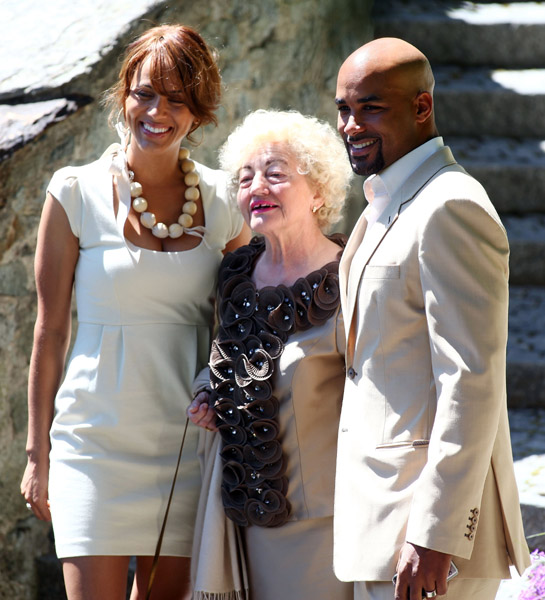 Actors Boris Kojoe and Nicole Ari Parker-Kodjoe were in attendance and took a picture with Becker's mom.