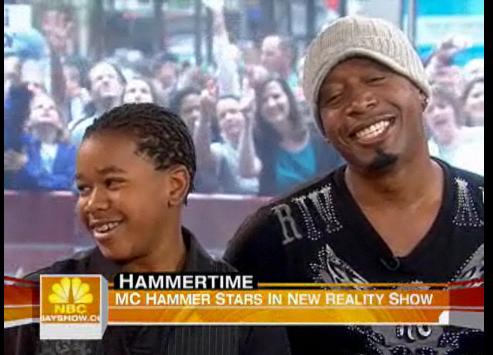 Grammy-winning singer/rapper MCHammer has a new reality series which premieres this Sunday on June 14th on A&E. The reality series titled "Hammertime" will feature Hammer, his six kids(his five kids and his nephew), and his wife.  On Wednesday(June 10th), McHammer appeared with his  11-year-old son Jeremiah on the Today show with Kathie Lee and Hoda to promote their new television series.

Video highlights:
-We learn that young Jeremiah loves to sing
-Jeremiah breaks into a dance move for the audience
-Kathie Lee Embarrasses MC Hammer in front of his son.