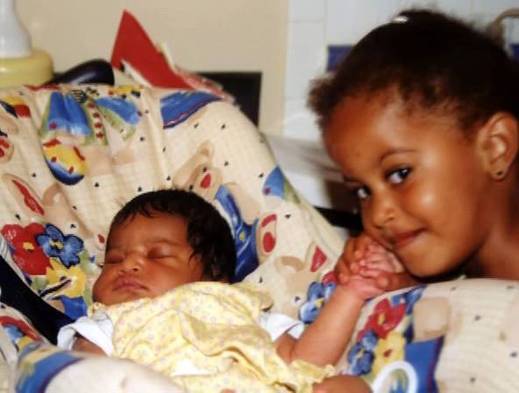 As previously mentioned, Sasha's birthday has been reported as being celebrated on  June 7th, 8th, 9th and 10th. Well, BCK is happy to announce that first daughter Natasha "Sasha" Obama's birthday is indeed today, June 10th.
VIA People
As an exciting buildup to her 8th birthday on Wednesday, Sasha Obama spent the Tuesday of her London vacation with her 10-year old sister, Malia, her mother Michelle, a young friend – and The Lion King.
Coming after a day of sightseeing them that took the family to Westminster Abbey, the pre-birthday party settled into special seats in a private box at the Lyceum Theater in London's West End, where the Disney stage musical is playing.
The group quietly sat down after the houselights dimmed. But it wasn't long before their fellow theatergoers – some 2,000 of them – spotted the girls enthusiastically sitting on the edge of their seats and leaning over the ledge to better view the stage.
"The children were clearly having a good time," one fellow audience member tells PEOPLE. "There was quite a buzz in the theater once people spotted them during the first part."