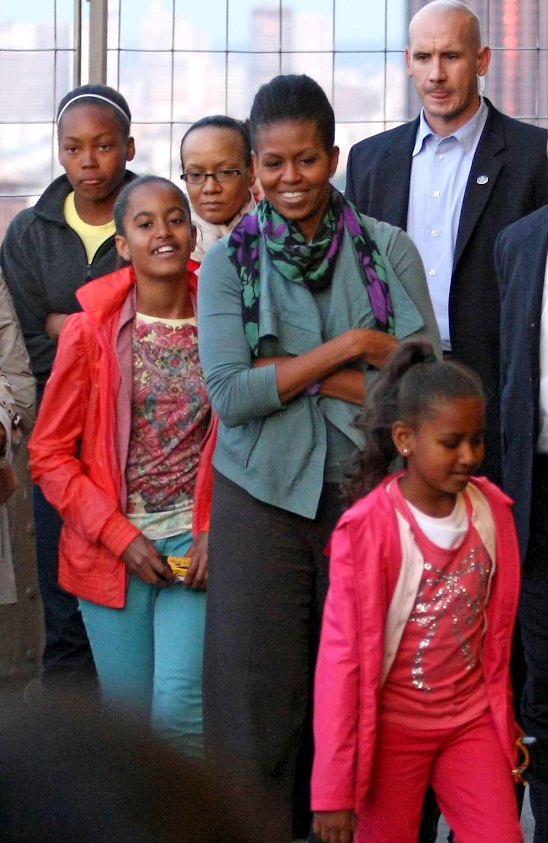 First Lady Michelle Obama and daughters Malia,10, and Sasha, who turns 8 on Monday, did some sightseeing in Paris, France, including a visit to the Eiffel Tower on Friday night(June 5, 2009).
Meanwhile, President Obama arrived in Paris separately and will reunite with his family in time for the commemorations of the 65th anniversary of the D-Day Normandy landings, which will be celebrated today.
This will be Malia and Sasha's first trip to Europe. The first lady and her daughters will stay in Paris until Monday, and the President will return to the US on Sunday.
Bauergriffin/Splashnews