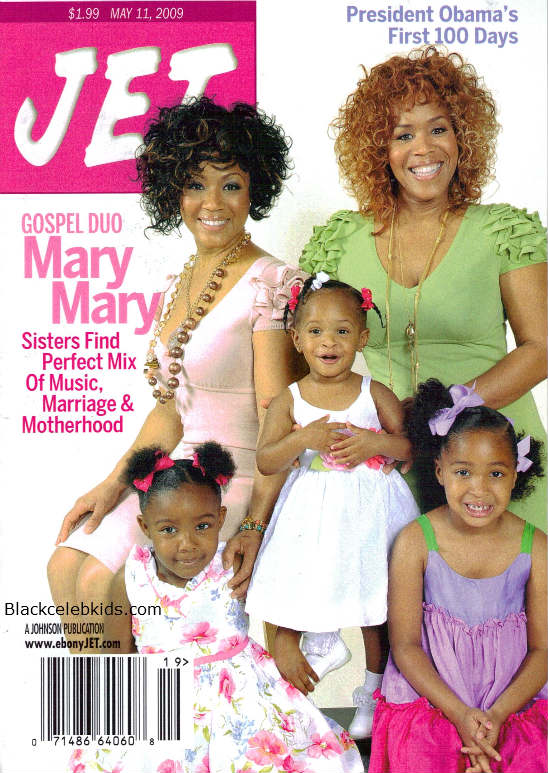 Tina Campbell, of gospel's duo Mary Mary, and her husband, Teddy Campbell, are expecting a baby boy.  The red-haired singer, who refers to herself as " the red Mary", has this to say via her twitter page:
" The red mary is havn a boy…aaaaaahhhhhh!!! That's my squad. Now I can quit the baby bzns, YES!-the red mary[sic]", she said via her twitter page.
In all, Tina and her husband, drummer Teddy Campbell, are parents to girls Laiah,5, Meela,1, and Cierra,15. Cierra is Teddy's daughter from a previous relationship. This will be the first son for Tina and her husband.
Click Here to see more pictures of Mary Mary and their kids on the cover of Jet magazine.
{Thanks Tristan}