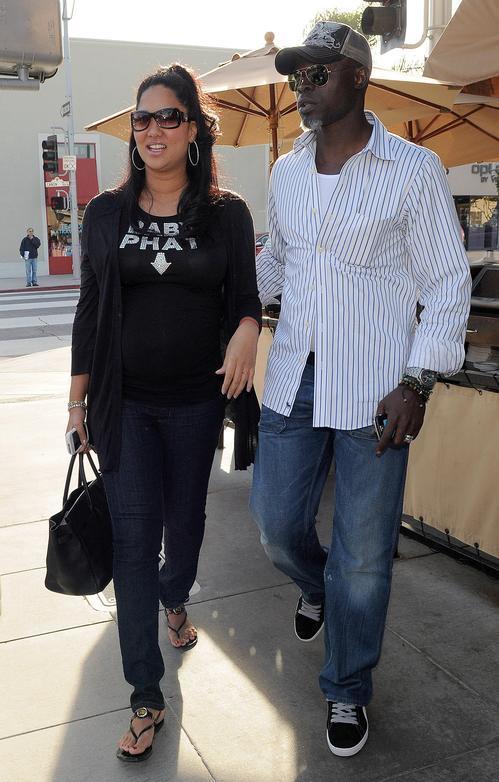 Kimora Lee Simmons and her beau Djimon Hounsou have named their baby boy Kenzo Lee Hounsou. The BabyPhat empress made the name announcement via her twitter page:
"Welcome into the world Kenzo Lee Hounsou. Kimora's + Djimon's baby boy was born on Saturday May, 30th. He was 8 lbs and 20 inches."
Kenzo Lee Hounsou joins his sisters Ming Lee,9, and Aoki Lee,6.
The name Kenzo is of Japanese origin and it means "Wise and Three." Kenzo is the usual English transcription of the Japanese name Kenzou (pronounced with a long vowel 'o'). Famous bearers include the fashion designer Kenzo Takada.
(Source)
BCK Says: Well, there you have it readers! Kimora and Djimon's son's name is Kenzo!