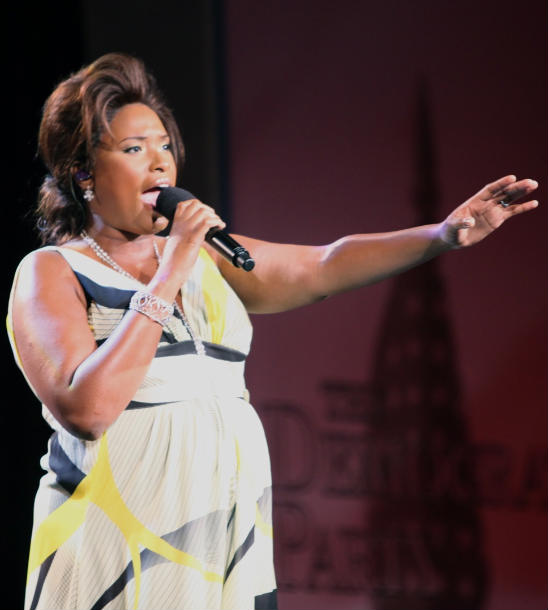 Jennifer Hudson, who is reportedly seven months pregnant, celebrated her pregnancy with a baby shower over the weekend.
The baby shower was held on Saturday with "a quiet gathering of friends and mostly family," said Felicia Fields, a longtime friend of Jennifer.
"They're really trying to keep it kind of quiet," Fields added.
Jennifer who is engaged to former reality TV star David Otunga, who's currently pursuing a pro wrestling career, has yet to confirm to the public that she is pregnant.
As for whether Hudson received blue or pink gifts, Fields said, "They don't know [the gender]. More yellow."