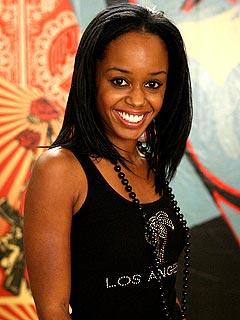 It's a boy for former Family Matter's actress Jaimee Foxworth and her boyfriend Michael Shaw. The couple welcomed their son Michael Douglas Shaw Jr. on Friday Jaimee's rep confirms to People.com.
Michael Douglas Jr., who was 10 days overdue, weighed in at 6 lbs., 11 oz., and was 19 ¼ inches long.
"This is the best day of my life," Foxworth expressed in a text message. "I am so excited to be a mother and I also look forward to getting back to work."
She added, "I've been through a lot of pain in the past and … I now look forward to years of joy to share with my child."
Don't Miss Out! Allow Notification Click Here..