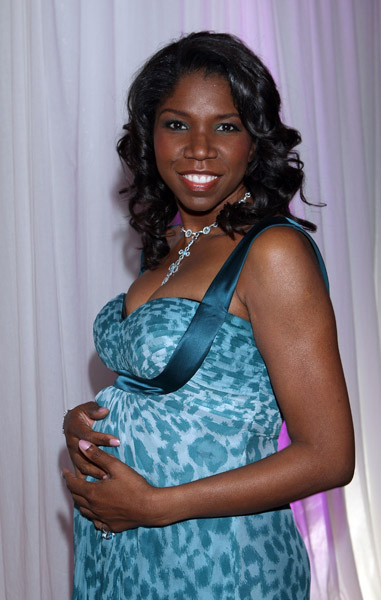 Actress Nicki Micheaux, who is now eight months pregnant, is awaiting the birth of her second child and says that "I'm excited about the new addition to my family, and I'm working on a show that I feel is very relevant and needed on television."
The "show' that Nicki refers to is the award-winning drama Lincoln Heights.  In the show,  Nicki plays the role of  Jen Sutton, a wife, mother, nurse,and community organizer. Nicki recently took to her myspace page to explain how it feels to be pregnant and working 15-hour days for season 4 of Lincoln Heights.
"Coming back for our fourth season very very pregnant. I didn't work in my first one. This is mostly pretty good. I'm tired but not too tired. Although sometimes after putting in a 15 hour day, I do want to sleep in the trailer before I go home. But the [transportation] guys need to lock up [the trailer]. So I drag my butt in my car and try to stay awake for the ride home. Loud music is a must! I'm still jammin Timberlake's old album. Sometimes Daughtry."
Season 4 of the award winning drama starts August 4, 9/8c, on ABC Family.