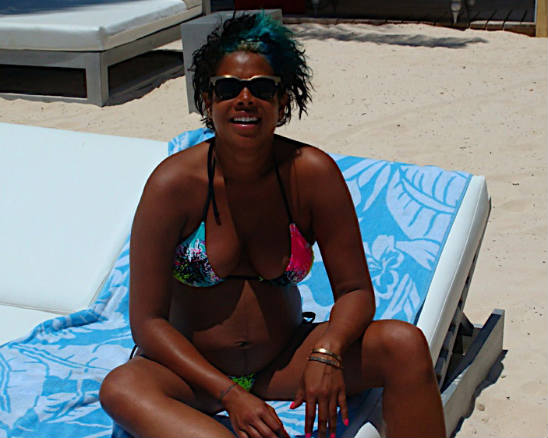 A rather glowing and pregnant Kelis was photographed suntanning her pregnant belly on a beach in NY on May 25th.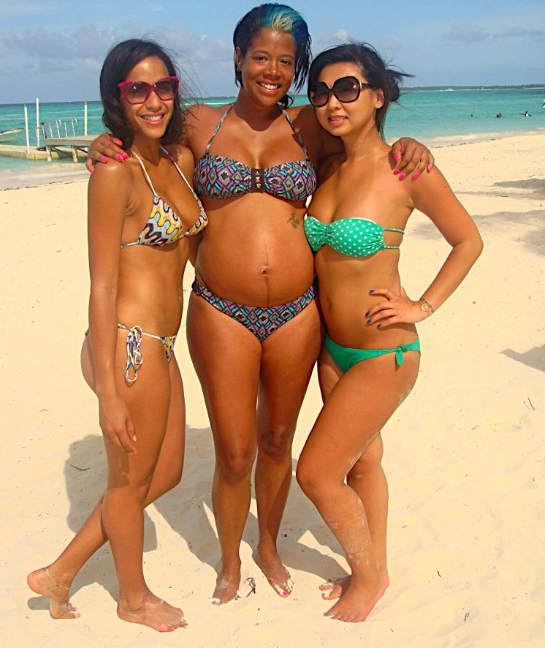 According to the Ny Post, the singer and her estraged husband, rapper Nas, co-hosted a baby shower over the Holiday weekend. The couple were joined by 40 of their closest friends, including actress Dania Ramirez(pictured to left), and family at their Soho House in NY. Kelis wore a strapless floral dress to her baby shower and was showered with designer baby gifts including a Louis Vuitton diaper bag, a Bugaboo stroller, Jordan sweatsuits, baby monitors and lots of baby clothes.
Kelis ,who is eight-months pregnant, filed for divorce from her husband Nas in April.