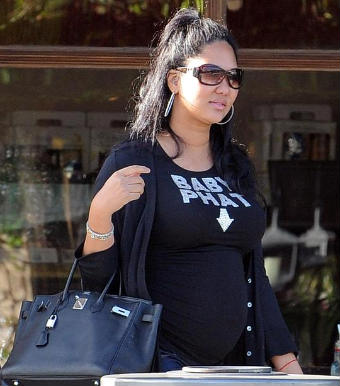 What:BabyPhat Maternity Tee
Description: With the impending birth of  her third child, Kimora Lee Simmons was inspired to make this  Baby Phat logo maternity tee  to "celebrate her baby bump". The black T-shirt bears the Baby Phat logo with an arrow pointing downwards.
Product Highlight(s): Playful
Price:$44
Where to Buy:www.BabyPhat.com
Click Here to see pictures of Kimora in her Baby Phat Maternity Tee.