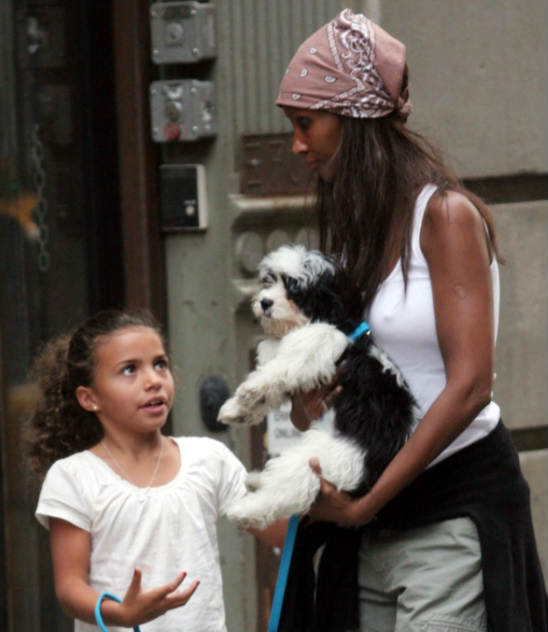 Almost a quarter-century separates Supermodel Iman's daughters Zulekha and Alexandria. When Kevin Sessums,a writer for Parade magazine, remarked on this major age disparity between her two daughters, 53-year-old Iman responded, "God! You're making me sound even older than I am. People talk about the miracle of birth. No. There's the miracle of conception. I did IVF, but nothing happened. So I began to think of adoption, and then I got pregnant. It was definitely a miracle."
The miracle birth that Iman refers to is the birth of her second daughter Alexandria,8, with whom she has with her husband, rocker David Bowie.  Zuleka, Iman's first daughter from her first marriage with former NBA star Spencer Haywood, is now 30 years old.
So how does motherhood differ for the legendary mom now almost a quarter of a century later?
"The difference between rearing a child in your 20s and one in your 50s is one of patience," Iman says. "I was at the height of my career when I had my first child, and I took her with me around the world. Then I had to root her in school. It was difficult to leave her behind. Now this one thinks she has it tough because both her old parents are at home with her all the time. When Lexi was about 4, she first saw a picture of David as Ziggy Stardust [one of Bowie's flamboyant stage personas]. 'Why is his hair orange?' she wanted to know." Iman laughs. "The makeup didn't faze her.