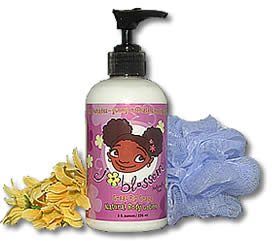 What: J. Blossom beauty products for girls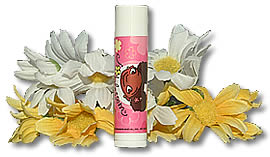 Description: J. Blossom is an all-natural bath and body product line for little girls.   Every product(body lotion, bubble bath, lip balm etc..) in the line comes with a positive affirmation right on the bottle, such as "Short or tall, thick or thin, I love the skin that I am in!"
Body Lotion: All-natural body lotion helps keep skin soft and smooth with African Shea butter, jojoba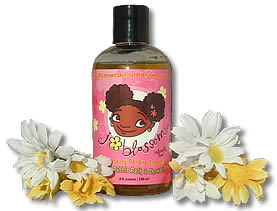 oil, and vitamin E. It's thick, creamy, and long-lasting.
Lip Balm: Shea butter, jojoba oil and vitamin E make it a super-moisturizing lip conditioner, especially in the cold, dry winter weather.
Bubble Bath: All-natural bubble bath and shower gel gently cleanses and nourishes the skin with coconut-based cleansers, organic jojoba oil, aloe Vera, lavender, and vitamin E.
Product Highlight(s):AA owned, affordable, Eco-friendly
Price:$11.95
Where to Buy: DollsLikeMe.com or head to JBlossom.com for more places to shop for this product.