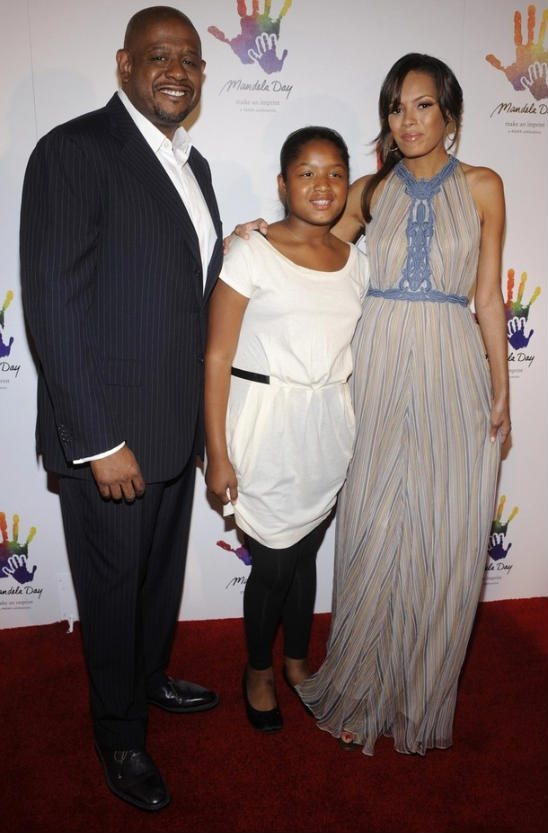 Actor Forest Whitaker (L), wife Keisha Whitaker (R) and daughter Sonnet (C) attended the "Mandela Day" awareness event in Beverly Hills, California on May 14, 2009. Forest and Keisha along with a few of their celebrity friends lent their support to the Nelson Mandela Foundation to launch 'Mandela Day'.
Mandela Day' is an annual celebration of Nelson Mandela's life that will serve as a global call to action for people to recognize their individual power to make an imprint and help change the world around them for the better. Nelson Mandela has been making an imprint on the world for 67 years, beginning in 1942 when he first started to campaign for the human rights of every South African. The Nelson Mandela Foundation is calling on people around the world to support the creation of an official Mandela Day, to be held annually on July 18, Mr. Mandela's birthday.
Check out www/mandeladay.com for more information.
Wireimages.Gettyimage