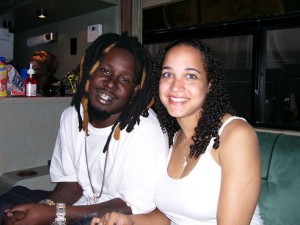 It's a boy for Hip-hop star T-pain and his wife Amber. The singer, whose real name is Faheem Rasheed Najm, and his wife welcomed their third child earlier this month. 
Comedian Andy Samberg Of Saturday Night Life announced the baby news on the Late Night with Jimmy Fallon two days ago (Tuesday May 12), after T-pain failed to make it for their scheduled performance (T-Pain and Samberg were due to perform  together)
Andy performed without T-pain and later congratulated the new dad. "Congratulations on your new baby, T-Pain," said Andy at the end of his performance .
T-Pain and his wife are also parents to daughter Lyriq and son Muziq.