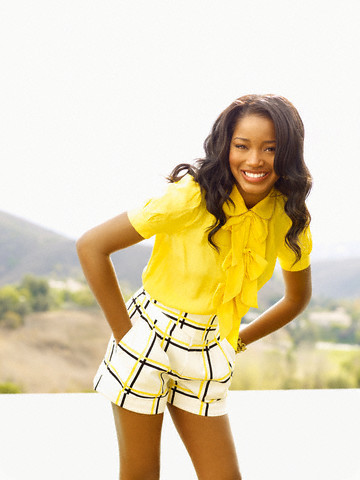 Teen star Keke Palmer is working on her sophomore album. Many of you know Keke as a young teen actress, but she is a pretty good singer as well!
Below is a snippet of a song that may be on  Keke's yet to be titled sophomore album. The song is called Edit (You Out of My Life),which Keke co-wrote. In fact, Keke  is co-writing a lot of songs on her album and working with top producers.
As you all know, Keke stars in the Hit Nickelodeon show "True Jackson, VP" which she co-wrote and sings the theme song.  True Jackson, VP, comes on Nickelodeon on Saturdays at 8:30/7:30 PM Central.
Can't play the audio clip?Click here to listen.
Emily Shur/Corbis Picture