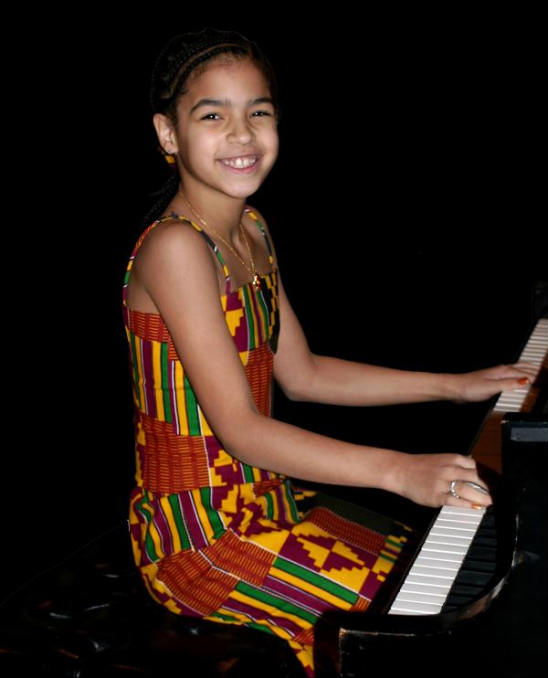 Chelsea is a gifted, thirteen-year old classical pianist that has been identified as a child prodigy. Chelsea began taking piano lessons at the age of 4 1/2 under the instruction of Eugenia Betman, a Russian, classically-trained teacher. She is also a straight A academic student. Recently, Chelsea's art work was chosen out of 800 entries as part of the Public School Arts exhibition contest. Her piece, along with 45 other winners, was on display at The Metropolitan Museum in New York City.
Chelsea is a humble yet fierce competitor. She began competing and winning piano competitions at the age of 5. Chelsea has been a winner in her last 10 straight competitions.
Visit www.ChelseaDock.com today!
-Bio written by ChelseaDock.com