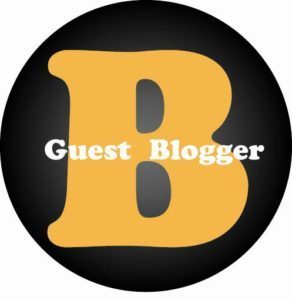 I'm a medical technologist specializing in working with patients referred to have imaging examinations such as CT (computerized technology) and MRI (magnetic resonance imaging) scans. Many people are sent for these procedures when they complain of some kind of medical ill, such as headaches, low back pain, stomach pain, etc. Many people- adults as well as children- tend to take their health for granted, by abusing their life styles. Many of these abuses such as lack of appropriate rest, poor diet, poor or no exercise regimen, will prove for many to be a sleeping giant that can rear its head with a vengeance at some point down the line. If you also are not fortunate to have access to proper medical care and treatment this certainly compounds the issue.
What I've found in my experience is an ounce of prevention is worth a pound of cure, what I mean by that is no one has all of the answers but if more people would exercise common sense, and try to balance all aspects of their life they might find a healthier existence as we age. Surely people must realize if you are eating food described as 'junk' for years, that besides weight issues the ramifications internally of that poor habit is sure to develop potentially serious problems later in life. Obesity is now a growing problem (no pun intended) for our young people, due in large measure by the poor habits seen from their parents. It certainly helps if you are rich to eat well, but parents can research many outlets now to find ways to prepare healthy foods at lower costs. To also try to encourage their children and set an example of developing an exercise program, you do not have to find money for a gym. There are parks where you can ride your bike, run or jog with Fido, row a boat, or find a walking trail to explore with their kids. Break the routine of work all the time when possible, set aside family activities, break away from the tv and the computer, get away from the wii and find the we as in family time.
There are also healthy supplements you can use to aid your health that can be taken generally even if you are taking medications. Again you should always have good medical advice or counsel but don't expect to ignore your health, (if you are one of the few fortunate ones who have abused yourself for years and remained healthy), then suddenly a crisis appears and off you go running to the hospital or doctors office and expect an instant cure, you could be in for a rude awakening. There are thousands of drugs available for doctors to prescribe, will they always be able to prescribe the right drugs in the right dosages for you? Maybe, if they don't, who suffers? If surgery is necessary, does it always solve the issue? Maybe, if it doesn't, who suffers? If there is a cancer or other serious issue, can it always be rectified? Maybe, maybe you are starting to get the picture.
If you can moderate your life now, which is not easy due to numerous factors working against us today, you have a chance to lower your risk of future disease and illness tomorrow…..something to think about.
-Mrrand