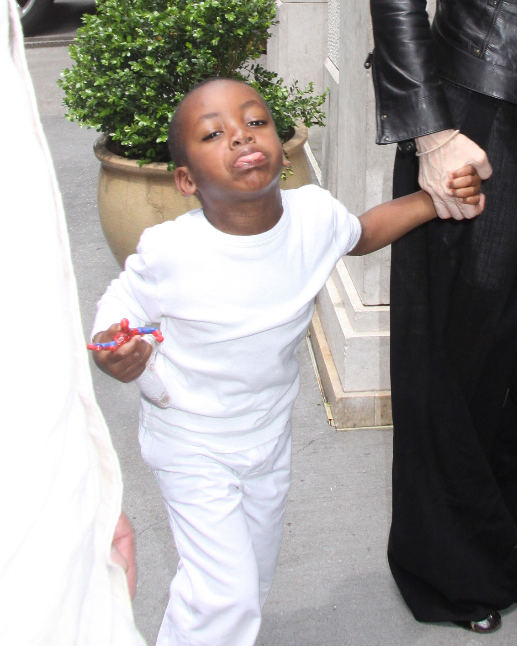 David Banda-Ritchie has no love for the paparazzi. On a recent escapade to the Kabbalah center in NYC, three-year-old David made sure to "stick it" to the paparazzi.Madonna, along with children Lourdes, Rocco and David and boyfriend Jesus Luz, attended Kabbalah services in New York City last week.
Meanwhile, there seems to be varying perspectives on celebrities adopting internationally, according to an article on Nytimes.com.
One scholar writes, "Reform international adoption by putting a priority on keeping children in their original family and within their community."
Another adds, "The amount of money that Western adoption agencies spend in poor countries is helping to defraud, coerce or kidnap children away from families that wanted to raise them to adulthood."
Another person makes reference to Madonna's adoption case, "In Madonna's care, Mercy will have the love of a mother, brothers and a sister while at the same time retaining a connection to her birth family and her birth country."
Click Here to read the articles.