***Video shows Jashuan at 11-years-old.***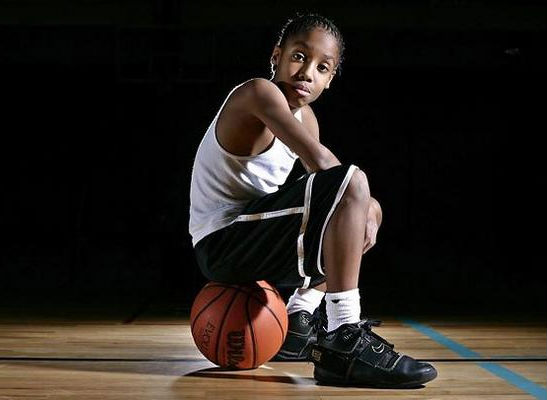 12-year-old Jashuan Agosto doesn't want to be the next Kobe or Michael Jordan: he wants to be better. Jashuan may very well grow up to be better than both Kobe Bryant and Michael Jordan; he is well on his way to making a name for himself. So far, Jashuan has already attracted the attention of media personality Ellen Degeneres, the Tacoma Tribune , New York Times, the Seattle Times, the Seattle P.I., and the Oregonian.
So how does  Jashuan spend most of his days?
He spends about three hours dribbling, shooting, defending, jumping. Then he races to another gym 20 minutes away to join his track team for an hour of weight training. Next, Jashaun eats dinner, finishes his homework, and to end the night, he does 200 sit-ups, 200 push-ups and 250 squats.
He's like this every day. Above all, Jashaun wants to go to college one day so he makes sure to get no less than a "B" in school.
Visit his Website today!