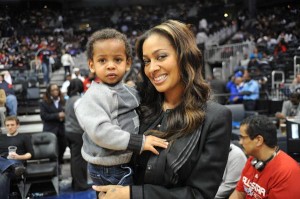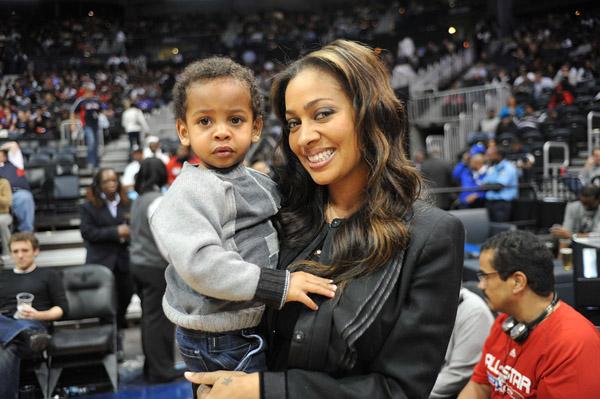 Former MTV VJ Lala Vazquez  says that she adores her two-year-old son Kiyan Anthony. In a new audio with media personality Egypt, Lala talks about Kiyan and the "terrible twos", her new show on VH1, and why she is planning not to have any more kids.
Lala says, "I am not going to have anymore kids. I don't want anymore kids. My reason is not for the delivery; my delivery was smooth. My reason is because i had a very very tough pregnancy. I had Hyperemesis which is a term for extreme morning sickness. Could you imagine throwing up nine to twelve times a day for nine months? Yeah, I really thought my my life was over…that scared me so bad and i don't know if i can put myself in that situation again."
Lala also talks about her upcoming nuptials. She and NBA player Carmelo Anthony will be getting married "sooner than later"
Hyperemesis is a severe form of morning sickness, with unrelenting, excessive pregnancy-related nausea and/or vomiting that prevents adequate intake of food and fluids.Hyperemesis is considered a rare complication of pregnancy but, because nausea and vomiting during pregnancy exist on a continuum, there is often not a good diagnosis between common morning sickness and hyperemesis. Estimates of the percentage of pregnant women afflicted range from 0.3% to 2%.Wikipedia
Don't Miss Out! Allow Notification Click Here..