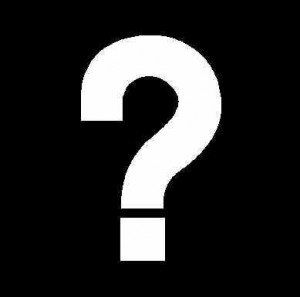 Mama Guru,
It is seldom that I ask for advice from those who do not know me, but in this case I am looking for an unbiased answer.
I have an issue in my relationship and do not know what to do.
I and my boyfriend have been together for the past four years. As a person, he is an awesome boyfriend, no lying, cheating, etc and I love him with all my heart. He is deeply spiritual, attractive and encourages me in everything I set my heart to AND I know that he would make a great husband and father. So, what's the problem? The problem is he has no career goals.
We became an item in college and by the time I graduated with a Bachelor's, he switched majors twice and eventually dropped out of school. Currently, he is working at a minimum waged job but says that he has plans to obtain a degree in the medical field but I'm so scared that history will repeat itself (starting but never finishing).
I have been told by loved ones that I was foolish for waiting so long and needed to move on with my career/life and eventually a new man "of my level" will find his way to my heart. I often get upset when I hear this because I feel as if they don't know him like I do. I've never been the one to seek after a man (and never will) but I can't imagine my life without him though I can't see myself being the sole breadwinner of our future household. I feel that in itself would ruin a marriage.
Anyway, we (the boyfriend and I) have talked about this issue and marriage and I have even encouraged him to move forward but it we always end up with the same result: him accusing me of having a gold digging mentality and me throwing my hands up in frustration.
So, I'm throwing it out there hoping for some good advice on what I should do. :o(
From,
Sad, frustrated and confused.
Dear Sad, frustrated, and confused,
You have every right to feel the way that you do. I can assure you that you are not alone in your agony: many people are in your shoes.
You have every reason to be concerned about your future with this young man. Although the two of you may have  somewhat of a stable relationship now, the dynamics of your relationship will definitely change (for good or bad) once children are involved or once the bills start piling up et cetra.
Your friend sounds like a wonderful man; he is everything that a young female should look for in a male companion; However, it is troubling that he has no goals. Someone without goals is someone without direction. Someone without direction is someone without a purpose in life. What is life without a purpose?
Perhaps it's not so much that this young man doesn't have goals; it's probable that he just doesn't know how to bring his goals to life. Trust me when i say that there are many adults out there who have goals but never see them come to fruition.  Therefore, the idea is not only to have goals, but also to work towards said goals. Your friend wants to work in the medical field. Does he really or does he want to do that to please someone else? What are his passions? If he is not at all passionate about the medical field, then you will definitely see "history repeat itself."
 I advise that your friend talk to a career counselor of some sort.  He needs to realize that although he may not have a concrete goal at present, he needs to take the initiative to find one. One day he will become a father. How will he set an example as a father?
You have a lot on your plate.  You have to realize that your friend has to find himself on his own. You can only be there to support  and encourage him.  He has heard it many times before  that he is not "driven enough" ; you two getting into arguments over his career goals will not make matters better. Moreover, if the two of you are arguing about this now, you will argue about it later when you are married.
Remember that you, too, have a purpose to fulfill in life. How long are you willing to let someone fulfill theirs before you fulfill yours?
~Mama
If you have any questions for me, please e-mail me at [email protected] Keep it PG13!