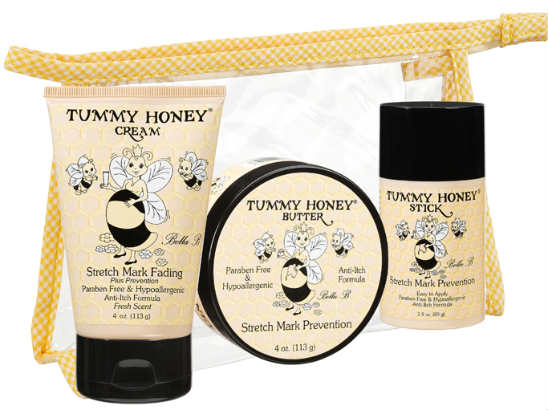 Mother's Day is not only for moms…it's also for the mom to be! For that special mom-to-be, why not get her a little Tummy Love in the form of body creams? Oh, this product is great for stretch marks, too.
What: Tummy Honey by Bella B
Description: Tummy Honey includes  Tummy Honey Butter (prevention), Cream (fading) and Stick (easy-apply prevention). Tummy Honey is unlike any other stretch mark product because it addresses both prevention and fading based on all natural formulations.
Product Highlight(s): All natural ingredients
Celebs who would love it: Any pregnant celebrity!
Price:$59.99(for the gift set)
Where To Buy: DueMaternity.com