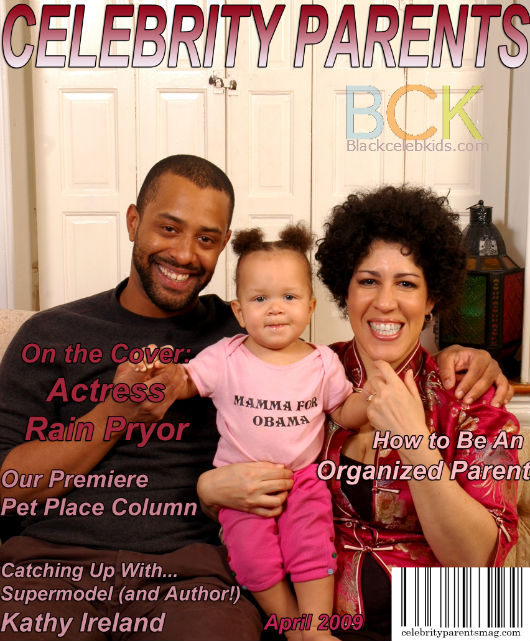 Comedienne Rain Pryor has an important question for new moms: "Got sleep? " Well, if you are not getting any sleep, Rain has some tips for you! Read below…
There is nothing better than being at home with your little bundle of joy. Nothing beats, the sound of her/his little breath, the little movements that say "I'm here." But, girlfriend and boyfriend, nothing NOTHING beats not getting any sleep.
This not sleeping for almost 9 months is no joke. We do not have the easy baby when it comes to Lotus and her sleep. At first, it started off with feeding her every two hours, then it stretched out and she would be up at least 3 times in the night. My baby did not want to sleep.
Now, I will be honest, I am not one for CIO (cry it out). I am a softy and feel her pain when she cries. Well, then that changed, real quick, around 10 months when we went for a trip out to California to visit my family and see some friends….
It gets easier. My suggestions to you are this:
if you are the primary caretaker ask a friend of partner or baby daddy to put the baby down the first three nights. This allows you to leave the room so he/she doesn't smell you.
Give a nice feeding before bedtime
Set up a nice bedtime routine, bath, story time, lullaby
Don't ignore the cries go in say "I love you, I'm here, It's going to be okay" but do not pick up the baby. Leave the room and continue this until you allow more time between entering the room.
Don't panic or get upset. This is a baby they are NOT doing this TO YOU. They DON'T KNOW. So be kind to yourselves and them.
If you need to sleep with your baby. Shoot, Yale has slept on the couch for the sake of having his lady be happy.
If you are having trouble sleeping set up a night time routine for yourself after the baby goes to bed. I am lucky that I have a man who still rubs my feet before bed time. This helps to relax me, and, I am now sleeping much better.
Read more at Pryor Parenthood