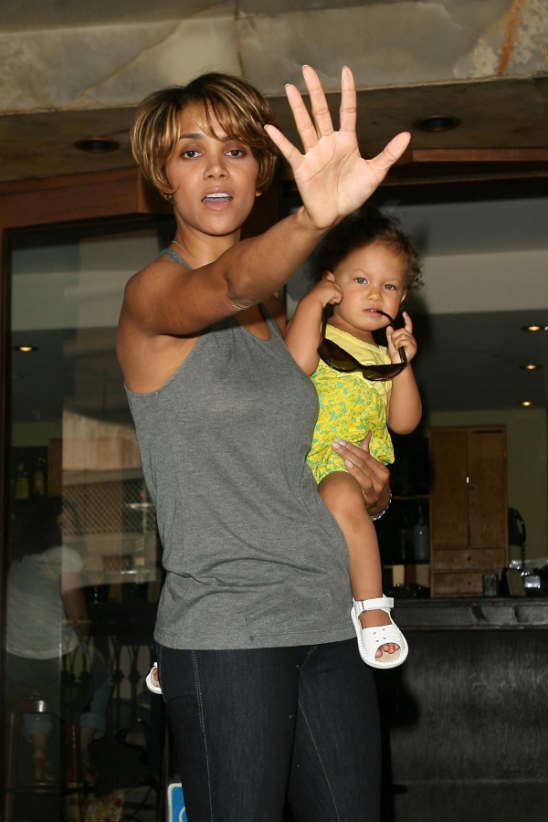 After spending an earlier part of Saturday(May 2nd) happily shopping, Halle and her daughter Nahla decided to grab lunch at Barefoot restaurant. A rather unhappy looking Halle, along with baby Nahla, later emerged out of Barefoot restaurant to find a slew of reporters awaiting them.Halle, who has said in past interviews that  "she can't stand the paparazzi," was visibly upset at seeing the paps outside of the restaurant.  Before heading to her awaiting vehicle, Halle shouted at the paps to back up:  "This is my child. Back up!"
BCK Says: The price of fame is very expensive indeed. What do you think?
Don't Miss Out! Allow Notification Click Here..