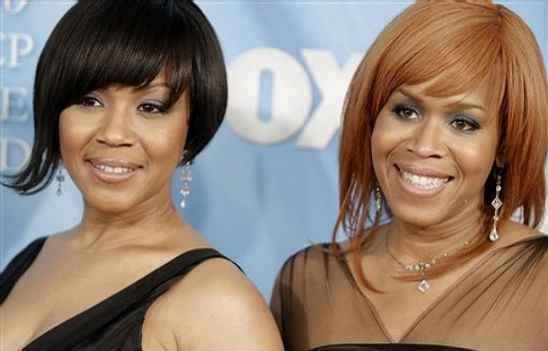 BET's Sunday Best judge, Tina Campbell(R) of gospel singing group Mary Mary, is pregnant with her fourth child. The singer who is already a mother of three tells Jet Magazine,
"I have a 12-and-a-half week child growing in my belly right now," she laughed. "By the time this story comes out, I should be 14 weeks."
Tina and her sister Erica Campbell(L) both know how to balance fame with family life.  Although the sisters have a successful singing career and  a jeans line due out soon, the duo make sure to be a "success" at home.
Erica Campbell says, "If I'm a public success and a private failure at home, then I've failed. We have to make sure we succeed at home and the only way to do that is love."
Erica and Tina are both married to unrelated men with the last name Campbell. Erica has one daughter named Krista,4.
This issue of Jet Magazine hits stands on May 4th