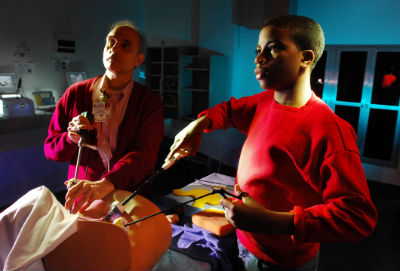 He may just be 14-years-old but Tony Hansberry has already discovered a way of sewing up patients after hysterectomies that stand to reduce the risk of complications and simplify the tricky surgical procedure of hysterectomy
Oh, and did BCK mention that he is on 14 years old?
Tony is only in the ninth grade but he is already being compared to first-year-medical students.
"I would put him up against a first-year med student," says Angela TenBroeck, a medical lead teacher. "He's an outstanding young man, and I'm proud to have him representing us."
Toni hopes to one day become a University of Florida-trained neurosurgeon.
"I just want to help people and be respected, knowing that I can save lives," said Tony, the son of a registered nurse mom and an African Methodist Episcopal church pastor dad.
Click Here to read more about Tony and his medical findings.