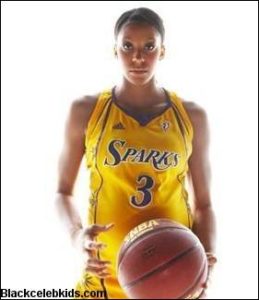 Candace Parker's due date is fast approaching: she is due in May. The Sparks forward spoke to reporters during a March of Dimes event last Saturday and said that "everything feels great" and that "[her pregnancy] is coming along."
The March of Dimes, which is a nonprofit organization working to help prevent birth defects, premature birth and infant mortality, is perhaps the last event the WNBA star will attend before she gives birth in May.
"With my due date approaching fast," Parker said, "I think this will be one of the last events I'll be able to attend."
"It's an event that affects me personally," Parker said of the March for Babies Walk. "When I read up on it and researched it, I saw what March of Dimes does. They help mothers have healthy pregnancies as well as babies that were born prematurely. I think the research is for a good cause, so I wanted to come."
Parker, 22, is expecting the birth of her first child with Minnesota Timberwolves forward/center Shelden Williams.