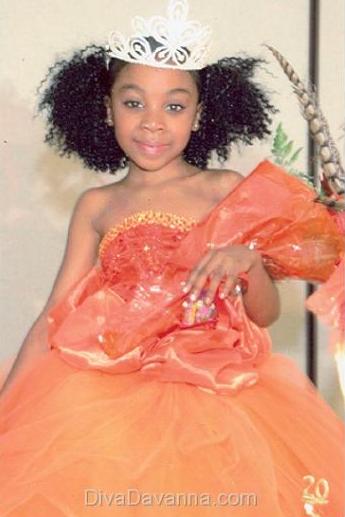 She has been compared to the likes of Supermodel Naomi Campbell and former Supermodel Tyra Banks but some would say that Davanna Booker walks the runway better than most professional models.She recently appeared on the Tyra Banks show;Tyra was so impressed by the child model that she said:"I'm going to have you on America's Next Top Model because I think that you can show my girls a little something." At only 9 years old, "Diva" Davanna is taking the modeling world by storm. She has already appeared in over 200 fashion shows but she remains humble.
…Some of the biggest things I love to do is, enjoy playing with my twin sister
Dejohnna & older sister Ashley, attending school & church.
Sites:
Check out Davanna on her on her YoutubePage or at her website: www.DivaDavanna.com