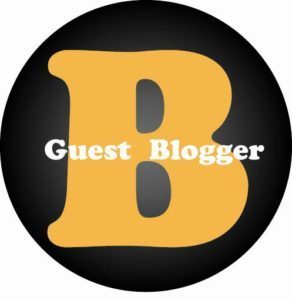 I am a 28 year old, married, mother of two. I have a daughter who is eight and a son who is four. I have been with my husband for 10 years, married four. I was laid off in 2004 from a job that I only slightly enjoyed (Yay for Lunch Breaks!) and during this time I became pregnant with my son. I am a stay-at-home Mom. Our decision to do that came from the "abundance" (sarcasm) of good childcare available to us. I have worked part-time during this time, but, not to the inconvenience of my family. I would like to have more income at our disposal, but the overall benefit is far more rewarding than the money. I think it's a good decision. It works for my family. I am there to pick my daughter up from school and being home with my son has given me an opportunity that I didn't have with my daughter. Admittedly though, I sometimes crave the hustle and bustle, adult conversation and the feeling of being "kid-free" that I enjoyed while I worked.
That is the least of my worries…
I ran into an old friend of my mom's sometime last week. She asked the standards, How's your Mom? , How are the kids? , How's married life? , blah, blah, blah…
The conversation then went like this:
OG (mama's friend): So where are you working now?
Me: I'm a housewife.
OG: Housewife?! Well excuse me. He's (my son) not in daycare? That boy looks like he should be in school.
Me: My son just turned four (3/7) and he will be going to school next year. I stay at home with him. He knows his numbers, shapes, colors, how to write his name…
OG: Well okay. So are you going back to work when he goes to school?
Me: No disrespect Ms. A, but why are you so interested in my employment status?
OG: Well I just think staying home is lazy. It's nice that your son knows all his shapes, but he could learn all that at daycare or at a babysitter. Shoot, with these times you should be working, not on Welfare…
Me: *Tension building* Pardon you, but I'm not on welfare. Have never been, and if I was? Look here, if you want, you can find a daycare or Babysitter for him, and pay for it.
OG: You don't have to take it like that, It's just that you at home with your kids like some white woman. Where does your husband work?
Me: *Awkward laughter* That has to be one of the most ignorant things I've heard in a while. Why is me staying home with my kids a problem?
OG: I just think that you should be helping out money-wise. You got your husband out here working while you at home.
Me: Mmmm, okay well, we got to go.
OG: *Tries to hug me*
Me: *Walks away*
After later talking with my mom and my husband, I am reminded that this is not my first time having a conversation such as this where I immediately have that inner feeling of DEFENSE MODE. I've never had one quite as outright rude as this one, but, nevertheless, not the first.
Correct me if I am wrong, but I feel like, In the African–American Community, the decision to be a stay-at-home mom is not viewed the same as it is in the Caucasian Community. A choice was made by my family to create a dynamic that has my children's mother as available to them as I can be and for that I'm viewed as lazy and trifling? Don't get me wrong, I am aware that the ignorance in this conversation was on a hundred-thousand-trillion, but is there a possibility that what I'm feeling may not just be a figment of my reality?
Nikia
Bronx, NY