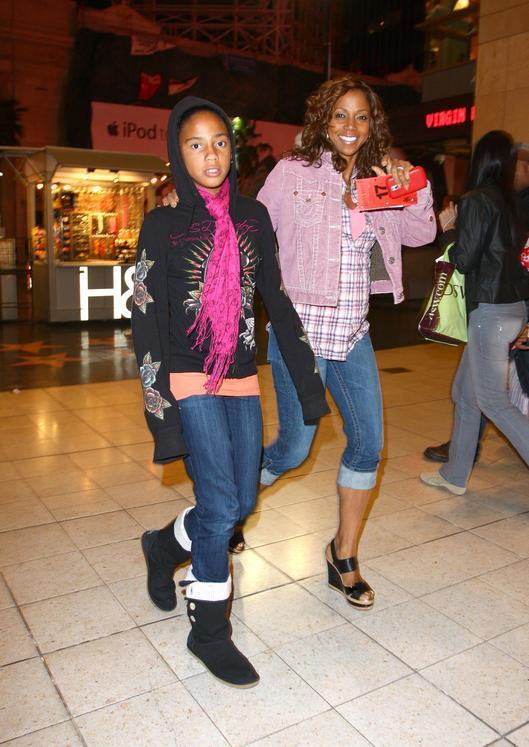 [Holly and daughter Ryan Elizabeth Peete,11, photograph]
Actress Holly Robinson Peete and her 11-year-old daughter Ryan have penned a book entitled "My Brother Charlie." My Brother Charlie will  loosely be based on the Peete's experiences with living with a child who has autism. "The child" in this case happens to be Ryan' twin brother RJ. The story will be told from Ryan's point of view.
Scholastic, the global children's publishing, education and media company, has acquired the fictional story, which is due for publication in 2010.
"My daughter and I cherish the opportunity to partner with Scholastic to introduce our family's journey through autism with 'My Brother Charlie,'" said Holly Robinson Peete. "Children with autism are often misunderstood. Our hope is that this book will help families embrace and accept these exceptional people."
A percentage of the proceeds from My Brother Charlie will go  to the HollyRod4Kids Foundation
Splashnews