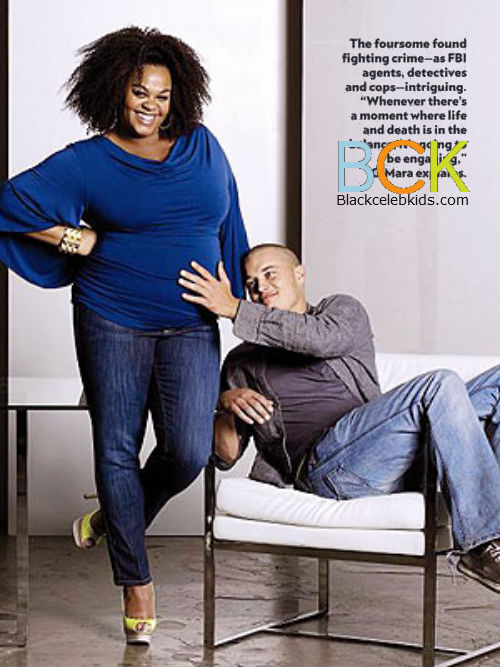 Singer Jill Scott is on top of the world. This month alone, the singer is featured in People magazine as one of television's "breakout stars", she is featured on the cover of Jet magazine, and she has a "No. 1" show featured on HBO. On top of everything else, she is expecting her first "miracle"  child  at the end of this month. Everything seems to be falling into place for the  expectant  mom. 
"I'm 36 and this is my first, so this is big for me," she confides. "I'm excited. This is a great time in my life. And now, I can actually sit at home and watch the show. I'm going to take some time off. I don't now how long. We'll see how this goes. I pray for a healthy baby, so I guess everything is dependent on that."
She tells Jet magazine, that her unborn child is a "warrior".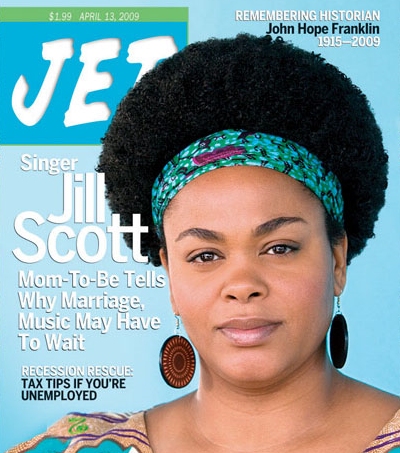 "So far, he's been to Africa with me, he's worked in extreme heat and during 14-15 hour days. He's hung in there with me through this whole thing and I just cannot get over it. This is incredible."
Incredible because Jill was told by doctors that she would never be able to conceive, She reveals to People UK,
"I still don't know how to explain it. A miracle birth?" There has to be some medical explanation but nobody has given it to me.  And I kind of like the idea of a miracle birth. I'm quite old to be a first-time mum – and with my medical problems, I find it hard to come up with what you might call a rational explanation."
Jill and her fiance  Lil John Roberts are expecting a baby boy on April 25th.  They do plan to get married but the baby has altered their plans.
"We are just people, of course, so we have to deal with one thing at a time. We may get married. We may not. Who knows? We don't. We're just taking it as slow as we can."
Jill's new  series, The No. 1 Ladies Detective Agency, airs Sundays at 8pm EST.