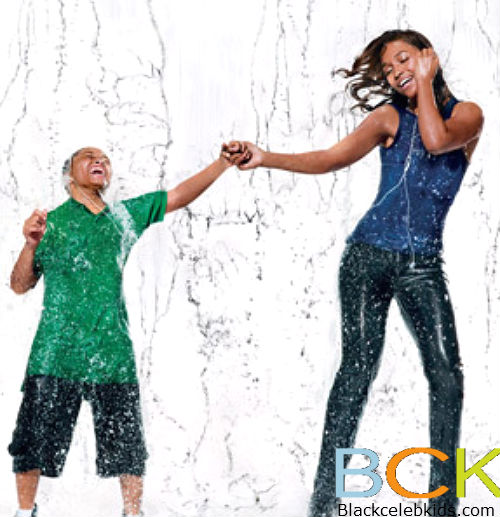 Singer Chilli Rozonda Thomas is featured in a new ad campaign with her 11-year-old son Tron. Chilli says that she was thrilled when Dasani asked her to do the ad campaign.
"It means so much to me to do the Dasani campaign because i drink Dasani water anyway. The chance to represent the brand I love and have fun working with my son is a thrill."
 She adds, "What I love about being a mother is receiving that unconditional love, seeing the gift that God has given me. I see the things that I am instilling in Tron come out. People say, "Your son is so polite," and I say to myself, you're doing a great job." See more picture..