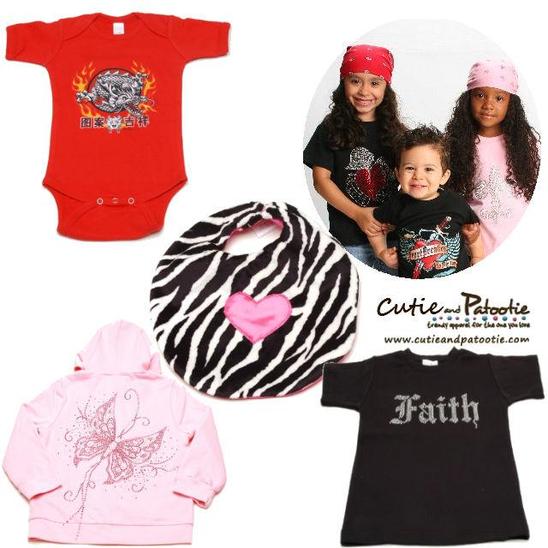 BCK readers first encountered company Cutie and Patootie in this post and have since falling in love with their stylish and hip clothing and accessories. Besides their adorable shoes, Cutie and Patootie sell stylish T-shirts, hoodies, accessories, diaper bags, and apparel that have been termed "Trendy, Funky, and Posh." They even have a  Gift registry!
What:Cutie and Patootie store
Description: Trendy baby booties/shoes,clothing, and accessories for little boys and girls.
Celebs who would Love It: Melanie Brown
Product Highlight(s): Trendy,Unique, Affordable
Price:$12-$50
Where To Buy: CutieandPatootie.com
[poll id="6″]
***BCK readers get 10% off any purchases! Just use coupon code "BCK" at checkout.