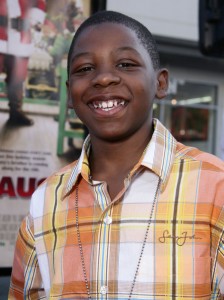 Name:  Bobb'e Jaques Thompson
Age:  13
Claim To Fame:  Playing the role of Stanley on sitcom "That's So Raven"
Interesting Tidbit:  He has eight other siblings.
Bobb'e J. Thompson is a child actor who has played a number of roles in film and television. He was featured in movies My Baby's Daddy (2004) and Fred Claus (2007), to name a few. He also played the role of "Stanley"(2005-2006) on sitcom That's So Raven
Bobbe' is currently featured in 2008 film Role Models.