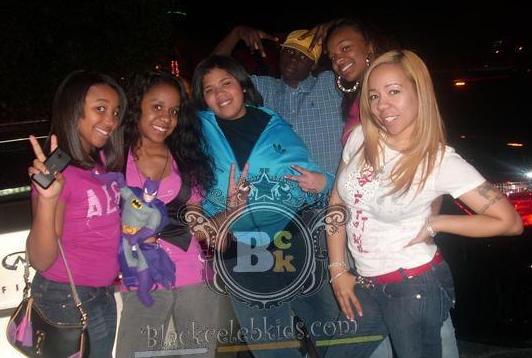 [(L) to (R):Zonnique, best friend Jazz, some friends, and singer Tiny Tameka Cottle]
Singer Tiny Tameka Cottle found time to hang out with her daughter Zonnique,12, and a few of Zonnique's friends over the weekend. In just a couple of few weeks, Tiny's fiance, rapper T.I., will be sent to prison. Although she is not looking forward to her fiance going away to prison for one year, Tiny has said that she will "step up to the plate and be there for him and [their] family" when he goes away.
  
Don't Miss Out! Allow Notification Click Here..