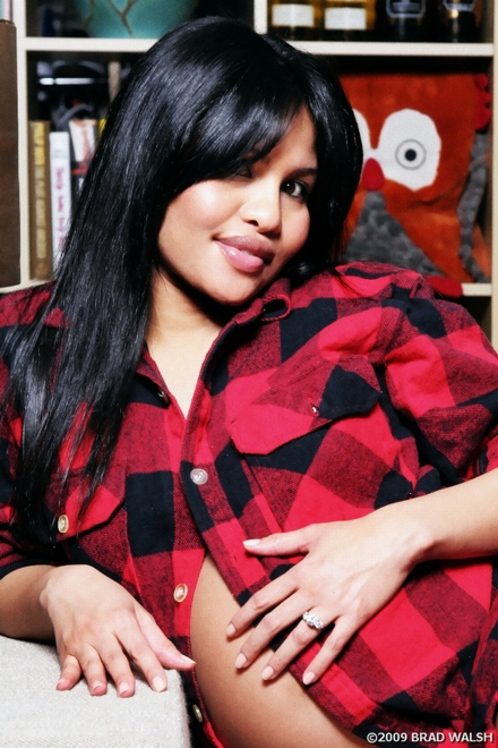 Real World:New Orleans alumni Melissa Howard now Melissa Beck was photographed by Brad Walsh when she was 8 months pregnant.  The reality television star looks forward to becoming a mom, which she reveals on her personal blog.  She recently said this about her unborn child:
I am in awe of her and she makes me nervous. And I love her in a way that I do not know love so it's like I am somehow, not smart. It's like I'm confused by my own inability to grasp what is really happening. Overwhelmed isn't quite the word. Unconditional love isn't even close. Those are all cliché things that people say because something has to be said.
Melissa's baby girl is due at the end of this month. This will be the first child for Melissa and her husband Justin Beck.