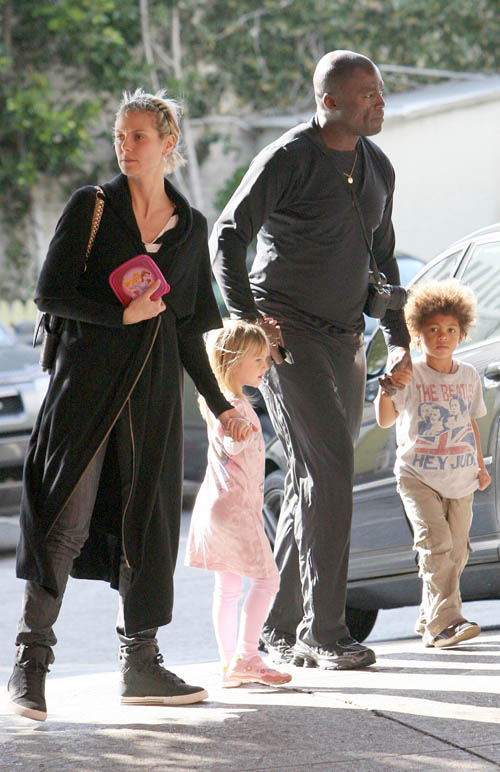 Super Model Heidi Klum & singer Seal took their kids Leni and Henry sans baby Johan to a doctors' appointment in Brentwood last week. In a recent interview with Ladies Home Journal, the model spoke about Barack Obama's presidential win. Heidi says that his win means that her kids can be anything they want to be.
"Having mixed race children, I feel that when I tell them they can be anything, it now means they really can."
Heidi also praised her husband Seal in the article: "I have the best husband in the world. He's very involved." See another picture of the "very involved" Seal, along with his 3-year-old son Henry.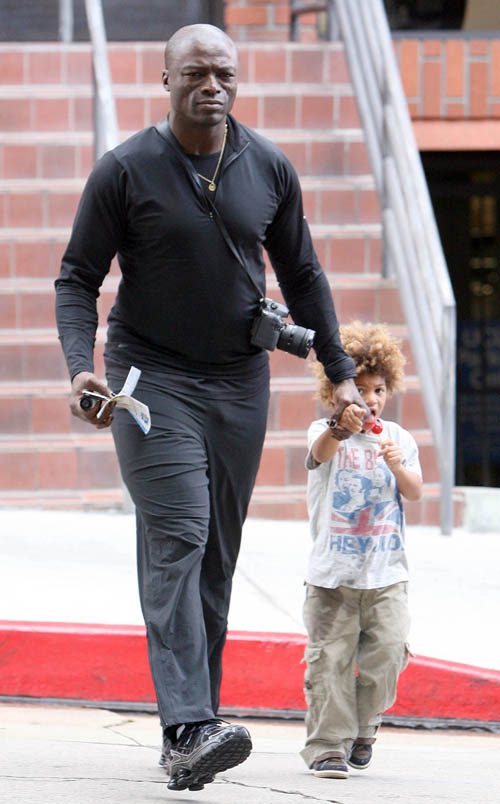 LimelightPictures