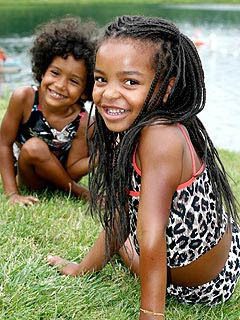 What:One For Jasmina
Who:"One For Jasmina" was established to find a bone marrow donor for six-year-old Jasmina who has an aggressive form of leukemia.
Website:OneForJasmina.com
Jasmina Anema is a six-year-old girl dying from Leukemia. She has a rare and  form of leukemia and doctors believe that she could die within two months unless she receives a bone-marrow transplant.  To make matters worse, African-Americans are under-represented in worldwide donor registries: "It's one in a million," Anema said. "We really need the African-American community to step up,"  says Jasmina's mother(Source).
Celebrities like Rihanna, Kelly Rowland , and  NBA star Paul Pierce, have already stepped to the plate and so can you.