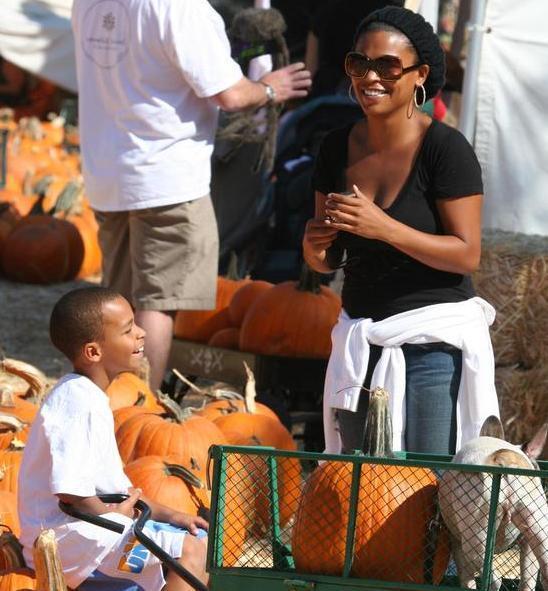 [Nia and son at Pumpkin Patch in October 2008]
 Actress Nia Long knows the importance of financial responsibility and she is not waiting until her her 8-year-old son, Massai Zhivago Dorsey II, is older before she starts teaching him about the basic concept of finance.
"I know what it's like not to have any money," she tells RollingOut magazine. "I look at money as a way to create opportunities. I don't look at it as a way to have a certain lifestyle. I'm blessed. I have a beautiful home, my son's in private school, I have money saved — I'm good. But, I'm learning how to create more opportunities for myself and have more financial wealth, ownership and brand building. We have to reprogram our thinking and teach our children the importance of financial wealth and independence."

One of the ways Nia teaches her son the importance of wealth is through house chores. When her son Massai takes out the trash, washes dishes and does other chores around the house, she rewards him with money. Moreover,  part of the money he earns goes towards his college savings. Nia hopes to teach more younger people about financial responsibility. 
"I always try to tell [people] — especially the younger guys — [about being financially responsible] because they tend to be more flashy and caught up in the image of the hip-hop generation, which is fine. But most of the people that are blinging end up broke 10 years from now, even five," she says. "You just have to gently give them those messages and show them that there [are] other ways of doing it, and hopefully, they'll catch on before it's too late."
Splashnews Pic