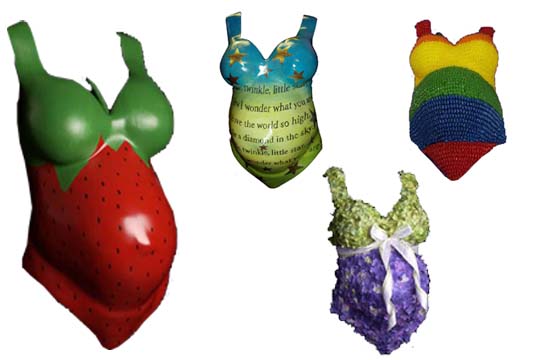 For an expectant mom, 9 months can go by very fast. Many moms-to-be choose to document their pregnancy with photographs and other keepsakes. However, very few pregnant women are actually able to capture the "essence" of their pregnancy:their baby bump. Original Belly Works is a company which helps to capture the essence of a pregnant woman's belly in a 3-dimensional point of view.
What: Original Belly Works Plaster kit

Description: Company Original Belly Works provides the mom-to-Be with a casting Kit, which includes instructions on how to get a mold of her chest and belly. Once that's done, the mom-to be can send over the mold to be preserved in fiberglass. Thereafter, she can have it decorated.
Celebs who Love It: Laila ali, Angela Bassett, and Monica Arnold
Where To Buy: OriginalBellyWorks.com
Product Highlight(s):AA owned, Trendy, Unique
Price:$65.00
Want to know more? Watch an interview with the owner of Original Belly works. Watch Now with host Talking with tami