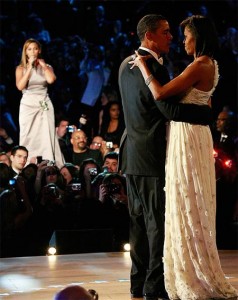 27-year-old singer Beyonce Knowles is delighted because First lady Michelle Obama has hailed her as being a role model to First daughters Sasha,7, and Malia,10.
Beyonce says that First Lady Michelle Obama approached her before the inauguration ball on January 20th, 2009  and thanked the R&B star for being a good role model to Sasha and Malia.
  "She told me that she was very happy that her children had an artist like myself and — I don't even feel right saying this – she said she was happy they had me to look up to," the 'Sun' quoted Beyonce as saying.
[poll id="4″]